Whether you are outfitting a small powder room or a large full bathroom, sinks are a basic requirement.

The purpose of the sink hasn't changed all that much since it was invented. It is still used to hold water so you can easily wash your hands and face. However, today's modern sink has evolved to the point where there is little similarity between it and its ancestor, the simple bowl full of water. Today's sinks, by contrast, are often a sophisticated bathroom centerpiece.

In fact, there are so many choices when it comes to sinks these days, it can be difficult to choose the one that is right for you. Sinks come in all kinds of materials, including ceramic, wood, stone, glass, plastic composites, and stainless steel. They come in a variety of colors and hues to match your decor.
Sinks can be counter-mounted, on a pedestal, or wall-mounted. Many designers get creative with counter-mounted sinks and, instead of mounting the sink on a traditional vanity, opt instead to mount it on a piece of built-in furniture, a freestanding bureau, or even a cantilevered shelf.
Pedestal sinks consist of a ceramic bowl sitting on a ceramic pedestal, and can be either traditional or contemporary in design. A modern twist has a bowl of one material, such as glass, sitting upon a pedestal of another material, such as stainless steel.
Wall-mounted sinks are great for smaller bathrooms, because the sink is supported by a wall instead of a pedestal or counter. However, the wall must be strong enough to support the weight of the sink.
Sinks come in all shapes and sizes. Rounded and curved sinks lend a soft element to your bathroom, while geometric sinks with straight lines contribute to a more modern feel. Twin sinks are a good alternative for larger bathrooms that are shared by more than one person. No more jockeying to brush your teeth!
For more information about bathroom sink alternatives, visit Kohler's bathroom sink selection guide, American Standard's bathroom sink catalog page, and our bathroom sinks overview site.
---
Copyright © Zeducorp.
All rights reserved.

Bathroom Sinks - Bathroom Sink Selection Guide
Related Images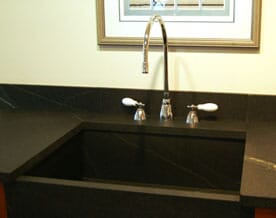 Soapstone Sink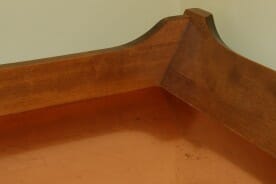 Copper Top In A Dry Sink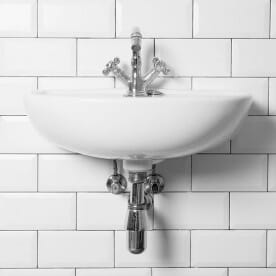 Sink And Tap